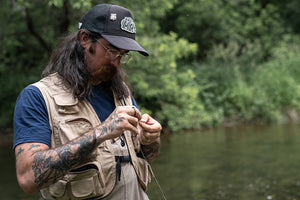 JACK GRIBBLE: TROUT BUM
Jack Gribble is a trout bum. He's also a punk rock drummer and badass tattoo artist from Minneapolis. Jack inked the graphic for this T-shirt exclusively for Skinny Trout. Five dollars from every shirt is donated to trout conservation via the Trout Unlimited Driftless Area Restoration Effort.

CLICK HERE to see Jack's story in a recent short film from Skinny Trout Collaborative.

T-SHIRT SPECS
*Original, exclusive front design from tattoo artist Jack Gribble
*Skinny Trout "eye" logo on upper back
*$5 from every shirt is donated to TUDARE
*Made in USA
*Eco-friendly Triblend Material
*Comes with free Skinny Trout "eye" logo sticker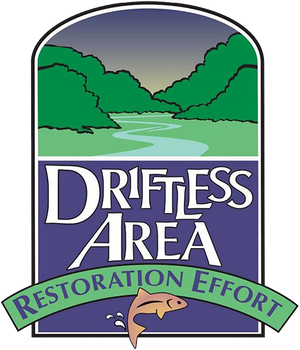 LEARN MORE ABOUT TUDARE
MISSION
Working together to protect, restore and enhance cold, cool, and warmwater streams for fish and other aquatic life in the Driftless Area region for future generations.

GOALS
+ Reduce sediment and nutrient inputs to Driftless Area rivers and streams.
+ Conserver, restore, and expand habitats that will increase natural abundance, diversity, and health of fish and other aquatic life.
+ Increase the quantity and quality of angling and other recreational opportunities.
+ Increase public awareness about Driftless Area natural resources and importance of aquatic conservation and restoration through outreach and education.

> VISIT THE TUDARE WEBSITE<